Pneumatic-Our Offering Transmission Gears REVERSE REDUCTION Banner Content
Gears and Gearboxes
REVERSE REDUCTION HYDRAULIC MARINE GEAR BOXES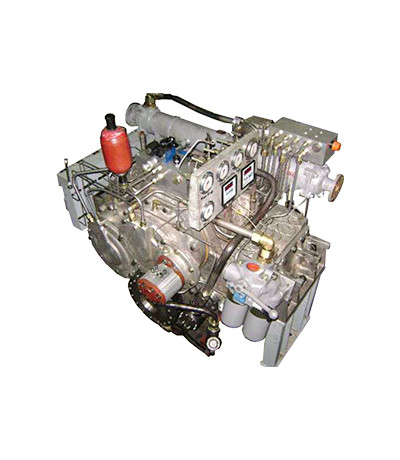 Pneumatic-Our Offering Transmission Gears REVERSE REDUCTION Body Content
---
KPCL has the widest range of Power Transmission solutions that helps us to serve varied markets and applications.
With the product portfolio that embodies the highest standards of workmanship & technological expertise, KPCL is helping shipping industry in betterment of processes.
Our Reverse Reduction Hydraulic Marine Gear Boxes (MG series: Power rating up to 1200 hp & KMG Series: Power rating up to 15000 hp) has already cleared stringent standards and norms of Lloyd's Register of shipping, American Bureau of Shipping; Bureau Veritas, Indian Register of Shipping; DGQA, etc.
So far we have supplied over 3500 marine gear boxes across the world.
---
Pioneer in precision high tech gear technology in India.
Over four decades of manufacturing experience.
Leadership in niche market and products.
Member of American Gear Manufacturing Association (AGMA).
Pneumatic-Our Offering Transmission Gears Product Slider Content