Pneumatic-Our Offering Transmission Gears Forward Turbo Banner Content
Gears and Gearboxes
FORWARD / REVERSE TURBO TRANSMISSION FOR LOCOMOTIVE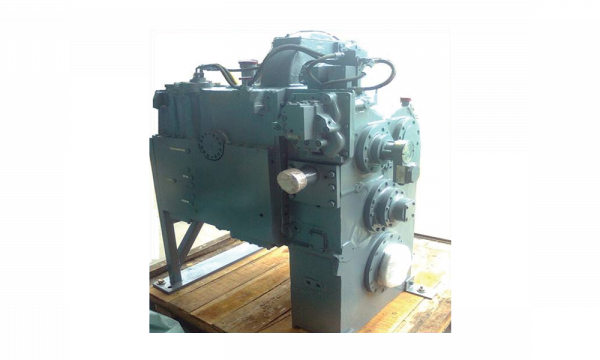 Pneumatic-Our Offering Transmission Gears Forward Turbo Body Content
---
Compact design and optimum weight.
High starting torque.
Automatic, jerk-free and step-less matching of tractive effort to the prevailing load conditions.
Owing to turbo reversing feature i.e. filling up and emptying of hydraulic oil in torque converter, there is no mechanical wear associated with other type of reversing drives.
Wear-free braking due to hydro dynamic braking effort.
Isolation of vibration from engine and driving wheels.
Very low servicing and maintenance cost.
---
The Forward / Reverse Turbo Transmission for locomotives is a fully automatic & hydro dynamically operated product specially made for narrow, meter, broad gauge main lines and shunting diesel hydraulic locomotives manufactured by railways and private loco builders for industrial usage.
Models are available upto 700 kW capacity.
Pneumatic-Our Offering Transmission Gears Product Slider Content