Pneumatic-Our Offering Air Conditioning Refrigeration KCX Screw Compressor Banner Content
Refrigeration Systems
KRX SCREW COMPRESSOR PACKAGE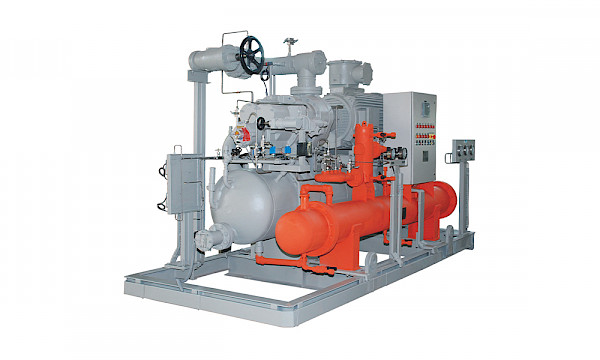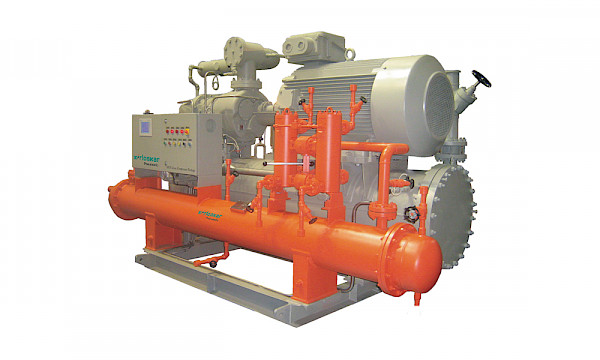 Pneumatic-Our Offering Air Conditioning Refrigeration KCX Screw Compressor Body Content
---
Design low maintenance and high efficiency, minimising operating costs.
The smooth running action of the twin screws enables the compressors to handle the most difficult gases, contaminants or liquid slugs without vibration.
The KRX supplies flows from 300m3/h to 1600m3/h
Available in a wide range from 50 kW to 1230 kW of refrigeration capacity.
Designed as per KPCL's standard.
Conducive to all refrigerants (NH3, R-22, R-134a, R290, R-404 A, R 407C, etc?).
The package can be used directly with DX or flooded chillers or vessels.
---
We provide complete screw compressor package systems engineered for specific installations, factory wired and tested.
---
A typical package incorporates
1. Compressor
2. Base frame
3. Refrigerant piping
4. Oil separator
5. Lubrication circuit
6. Oil cooler & Instrumentation
---
Options Available
1. Oil cooling with thermosyphon
2. Oil cooling with liquid injection type
3. Economizer
4. Motor (IP55)
5. Automatic variable Vi
6. Noise hood
Pneumatic-Our Offering Air Conditioning Refrigeration System Product Similar Product Slider Content
Similar Refrigeration Systems