Pneumatic-Our Offering Air Conditioning Refrigeration INDUSTRIAL REFRIGERATION Banner Content
Refrigeration Systems
INDUSTRIAL REFRIGERATION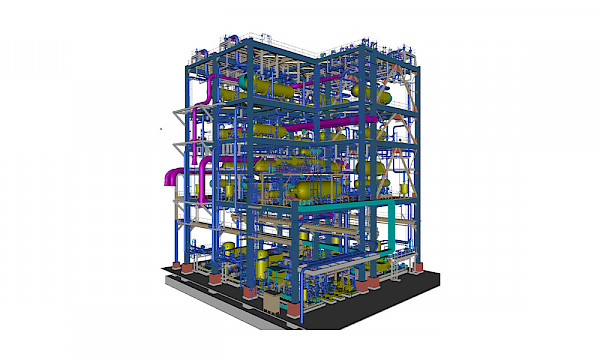 Pneumatic-Our Offering Air Conditioning Refrigeration INDUSTRIAL REFRIGERATION Body Content
---
The Oil & Gas market handling various Hydrocarbons include many critical processes that involve stringent safety and environmental standards, as well as high operating reliability and efficiency. As a result, Refrigeration packages & often involves detailed specifications that form an integral part of the tendering, planning & design processes. The needs of the hydrocarbon industry therefore place exceptional demands on the design engineering & planning & packaging skills of the manufacturer.
The system can be offered with various compression technology such as Rotary (screw or Centrifugal) Reciprocating compressors. These critical packages are often used for Process Cooling or for cooling secondary refrigerants such as chloride brines of sodium chloride, calcium & methylene, glycols, alcohols & trichloroethylene. Plants use refrigerant or brine cascade system and can be offered with either type co compressors.
---
We have extensive experience in the design and supply or Refrigeration Packages in the following market segments:
Upstream: Dew Point Reduction, LPG Unloading and Boil Off Gas
Downstream:
Refinery: Isomerisation- Motor Spirit Quality, Upgradation, Clean / Green Fuels, Aromatics, FCC, CCR
Petrochemicals: Butadiene, Polypropylene, LLDPE, HDPE
---
Apart from the stringent requirements of the client specification KPCL packages are in accordance with International standards like:
1. American Petroleum Institute(API)
2. ASME
3. TEMA
And other international / national standards.
Pneumatic-Our Offering Air Conditioning Refrigeration System Product Similar Product Slider Content
Similar Refrigeration Systems